Honest. Hardworking. Humble.
For over a century, Bluffton has been known as "The Parlor City" after it's newly paved streets that were "as clean as your parlor," the room in the home where guests were often entertained and made to feel at home.
Over 100 years later paved streets are no longer novel, but the welcoming nature of Bluffton is still the hallmark of the community.
Parlor City Brewing Company brings the sensibility of an evening in the parlor to everything that we do. From crafting the finest quality beers with an appreciation for traditional styles to taking the time to get to know each of our patrons and recommend the brew that's right for them we're committed to the same things as you: honesty, hard work, and letting our actions speak louder than our words.
Parlor City Brewing Company is committed to the ongoing improvement of both our beer and your experience in the pub. So, pull up a stool and grab a pint. It's time to settle into the parlor and get to know each other better.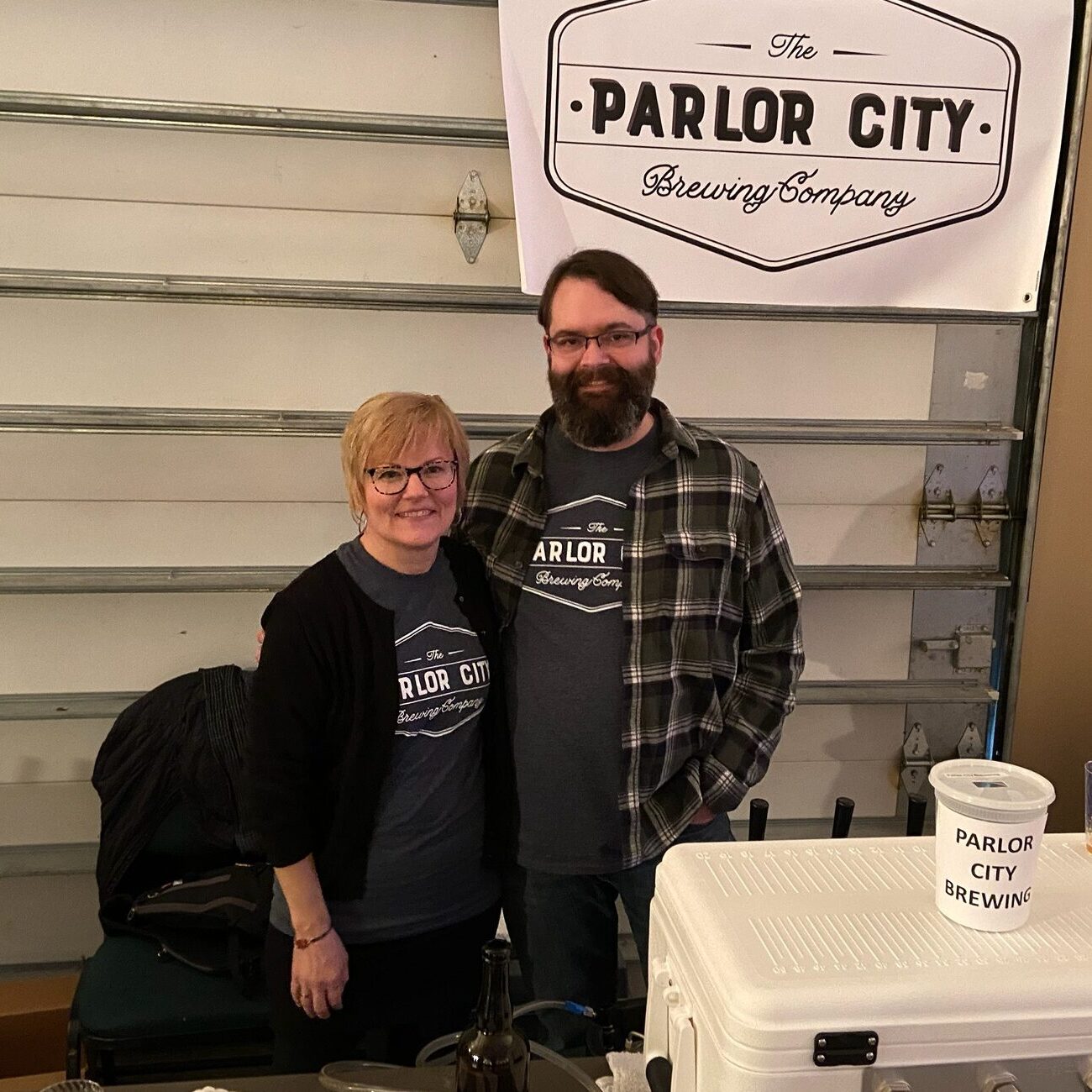 Chris Bryant
Owner & Brewer
The guy with the beard.
Anne THrush
She doesn't have a beard.